A Revolutionary New Textbook Series
Interactive, customizable textbooks featuring a diversity of examples and the latest advances in music intelligence
---
Interactive Music Fundamentals
Artusi's Interactive Music Fundamentals is the world's first interactive, fully customizable textbook for music theory—available online from any device.
With embedded video and audio examples emphasizing the diversity of music worldwide, Artusi's textbook enriches the learning experience by connecting musical concepts to real music from the very first page.
Learn more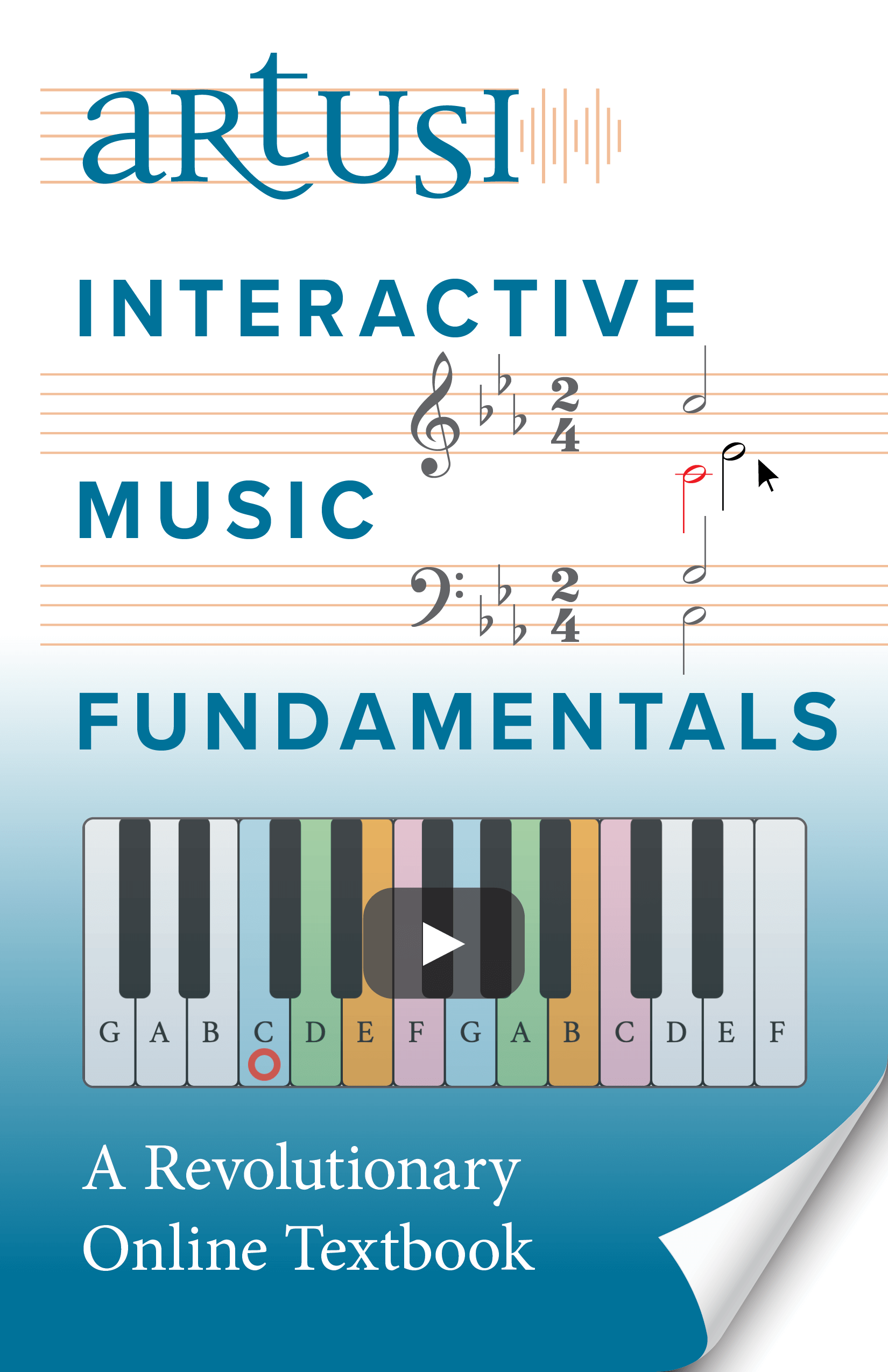 ---
Interactive Aural Skills I
Following the success of our Interactive Music Fundamentals, we are proud to introduce another revolution in music education: a fully customizable, interactive aural skills textbook that you can use anywhere, anytime—right in your browser!
Students build skills in real time as they read, with interactive exercises interwoven throughout the text. As with all Artusi content, students receive instant feedback on their work.
Learn more